8,482位

前回 8,471位




レース/スポーツゲーム

面白いと評判のレース/スポーツゲーム!

Driving Legends: The Car Story



 Google Play 更新日 : 2019/7/11

〈Android要件〉
 4.1 以上

〈インストール数〉
 500,000以上

〈バージョン〉
 1.1

〈提供元〉
 Play With Games

4.2




5,068人
プロモーション動画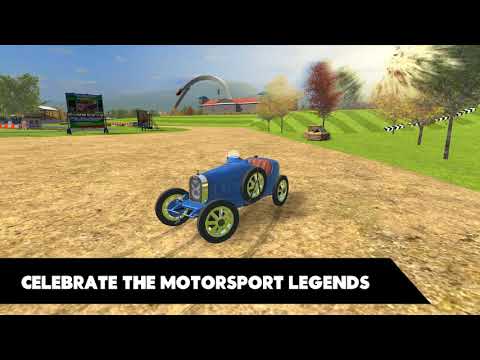 ゲーム画面 
※クリックすると拡大し、ダブルクリックで閉じます。
ゲームの説明
Get your driving gloves on! Download and play Driving Legends - the ultimate experience for every motorsport enthusiast! Now with 5 new cars!

FEATURES
▶ 20 OF THE MOST ICONIC AND GROUND-BREAKING CARS: Experience every era of motoring since the invention of the very first motorcar!
▶ 75 FAST & FRANTIC MISSIONS: Enter various exciting events including drifting, hillclimbing, race time trials, slaloms, and obstacle courses!
▶ CUSTOMISABLE CONTROL METHODS: Play the way you want it, using the tilt, buttons, or the steering wheel!
評価数とランキング順位の推移
ゲームの評判
とてもいい ヴィンテージカー好きにはたまらん!特に1880年代の車はクヲリティ高い
うんピッピ! 💩💩💩💩💩💩💩💩💩💩💩💩💩💩💩💩💩💩💩💩💩💩💩💩💩💩💩💩💩💩💩💩💩💩💩💩💩💩💩💩💩💩💩💩💩💩💩💩💩💩💩💩💩💩💩💩💩💩💩💩💩💩💩💩💩💩💩💩💩💩💩💩💩💩💩💩💩💩💩💩
車ゲーム  車
goodwood風なマップで楽しい!!