Google Play 更新日 : 2018/4/7

〈Android要件〉
 4.1 以上

〈インストール数〉
 1,000,000以上

〈バージョン〉
 3.34

〈提供元〉
 Happy Bytes LLC

3.9




36,694人
プロモーション動画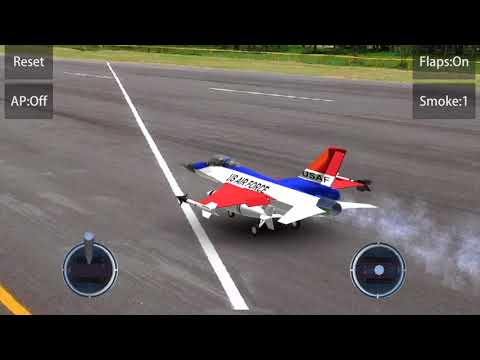 ゲーム画面 
※クリックすると拡大し、ダブルクリックで閉じます。
ゲームの説明
Advanced RC simulator for planes, helicopters, drones, cars and boats.

Great for experienced modelers, and even greater for kids or someone who is just starting in this exciting hobby. In addition to the excellent simulation of rc planes and helicopters, this is the only rc flight simulator that provides boats and cars simulation.

The program includes 8 free models, 2 landscapes and 3 interactive object sets that can be loaded on any flying field when flying helicopters. The interactive objects can be used to learn landing and precise model control. For advanced RC fliers, we include more than 50 different types RC models and flying fields as IAP. You can also import free ClearView RC models from the internet, or create new models to use or share with anyone.
評価数とランキング順位の推移
ゲームの評判
F 22追加してください
楽しみです
中二の時からラジコンにはまり、いまだかって作り、飛ばしています。最初は零戦を作り、働いたお金を全部ラジコンにつぎこんだ時もありました。暇があれば、飛ばしにいきたいです。でも自分は、事故で左側の腰骨半分から切断しています。
ウェイ( ^-^)ノ∠※。.:*:・'°☆