Google Play 更新日 : 2017/10/1

〈Android要件〉
 4.0.3 以上

〈インストール数〉
 10,000~50,000

〈バージョン〉
 5.4.4

〈提供元〉
 Realtech VR

3.1




343人
プロモーション動画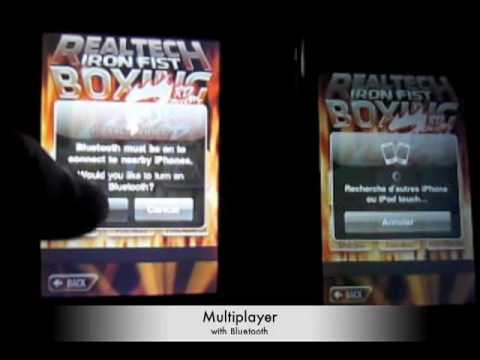 ゲーム画面 
※クリックすると拡大し、ダブルクリックで閉じます。
ゲームの説明
IRON FIST BOXING is the original real-time 3D MMA fighting game on Android. With a totally revamped input system, a longer career mode, more game modes, and more characters than ever.  Click on MORE to learn why you should get IRON FIST BOXING now !

Today, you've decided to take your fighting career to a new level. Training hard for the World circuit, your arms ache as you pummel the punching bag, building the muscles, focus and technique that you'll need to win.

Nothing and no one else exists in this moment, it's just you and the sound of your gloves slapping the bag. You're going to be the next champ if it kills you. And it might.
評価数とランキング順位の推移
ゲームの評判
バック 強制終了以降起動しないとかふざけてる 金返せよ
3Dキックボクシングゲーム最高峰! 3Dキックボクシングゲーム。サクサク動く。チュートリアルからマジでハマる。これは面白い。
ありえない ちゃんと起動しないので、がっかり
最悪 インストール出来ない 詐欺なので絶対購入するな!
KO キックできるから面白い