8,509位

前回 8,524位




アクションゲーム

Mushroom Heroes - Puzzle Nes retro platformer



 Google Play 更新日 : 2017/9/6

〈Android要件〉
 4.0 以上

〈インストール数〉
 100,000以上

〈バージョン〉
 1.06

〈提供元〉
 Serkan Bakar

4.5




944人
プロモーション動画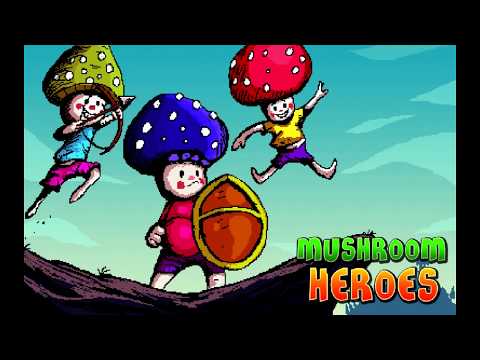 ゲーム画面 
※クリックすると拡大し、ダブルクリックで閉じます。
ゲームの説明
Trine Mushroom Heroes is a puzzle-platform video game developed. Retro platformer where the player can switch between three different characters.
A puzzle platform adventure, with inspiration going all the way back to SNES,nes and 8-bit classics(lost vikings)
You have a 3 mushroom hero and each mushroom has special abilities, some of which the player needs in order to pass certain obstacles.

Jumpi can higher jump and float in air.
Yuppi can kill enemies with his bow with fire. The bow can also be used to detonate some walls and bombs.
評価数とランキング順位の推移
ゲームの評判
きのこが主人公?笑
きのこが可愛いです。
バグでしょうか?6ステージ目、水面に浮かせた箱に飛び乗ってもたまにキノコが箱を通過して落ちた扱いにされる。
キャラデザが良いね