3,582位

前回 3,424位




アクションゲーム

面白いと評判のアクションゲーム!

Drone Shadow Strike



 Google Play 更新日 : 2019/2/2

〈Android要件〉
 4.0.3 以上

〈インストール数〉
 5,000,000以上

〈バージョン〉
 1.21.008

〈提供元〉
 Reliance Big Entertainment (UK) Private Limited

4.2




214,270人
プロモーション動画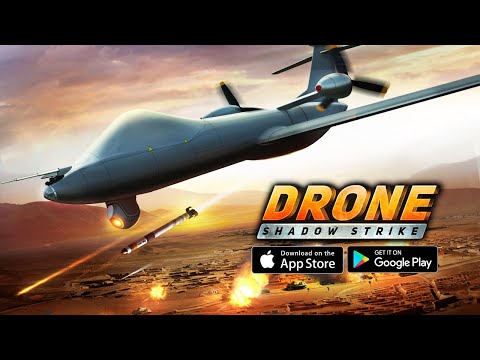 ゲーム画面 
※クリックすると拡大し、ダブルクリックで閉じます。
ゲームの説明
"One of the best new apps of the week!" - Android Central

Drone Shadow Strike is the best military warfare FPS game that offers an addictive mixture of strategy, fast-paced combat and real action! Operate the world's best UCAVs with an arsenal of weapons and bring the rain!

Set in the heart of covert aerial warfare, with real-world inspired immersive environments and the original FLIR (Forward Looking Infrared) camera, this air strike shooter game puts you in the hot seat of a special ops operator. You must work your way up the chain of command over a series of action-filled covert missions, using ultra high tech equipment and weapons including rockets, missiles, cannons etc.
評価数とランキング順位の推移
ゲームの評判
良いゲームだと思います。 でも どうしたらロケットとフレアを発射出来るのか分からない
色んなゲームに手を出しましたが、これは飽きずに続けています。
出撃するたびに、何か必要という課金しろしろシステムがないのが良い。
インストールして数日間は問題なかったが、クリアフラグが立っても帰還出来なかったり、ドローンが撃墜されてもリザルト画面に移行しなかったり、終いには起動すら出来なくなってしまった…
楽しい