お手軽ゲーム
Tap Tap Infinity - Idle RPG



 Google Play 更新日 : 2016/12/31

〈Android要件〉
 2.3 以上

〈インストール数〉
 100,000以上

〈バージョン〉
 1.7.14

〈提供元〉
 Scary Bee

4.3




4,914人
プロモーション動画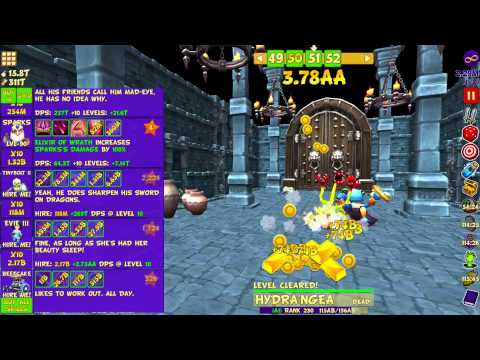 ゲーム画面 
※クリックすると拡大し、ダブルクリックで閉じます。
ゲームの説明
Love Clicker/Incremental games? Tap Tap Infinity brings fancy-pants 3d animations and environments, an unfolding Story, strategic Hero and Spell upgrades, endless gameplay and awesome graphics to the clicker-monster-RPG genre.

Level up your Heroes so that they farm gold and search for the fabled Infinity Tokens, even while you're not playing! Earn XP by defeating monsters clearing levels to unlock mighty Spells! Tap Tap Infinity is brand-spanking new and super-simple to play:

★ Tap monsters to kill them.
評価数とランキング順位の推移
ゲームの評判
英語だけど なんとなくわかります(笑)内容は飽きがきません!