Google Play 更新日 : 2019/5/27

〈Android要件〉
 5.0 以上

〈インストール数〉
 100,000以上

〈バージョン〉
 1.5.71

〈提供元〉
 Cheetah Games

4.2




931人
プロモーション動画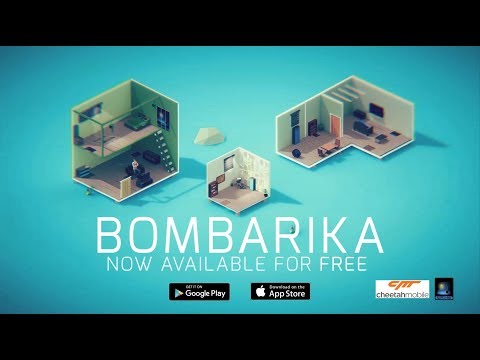 ゲーム画面 
※クリックすると拡大し、ダブルクリックで閉じます。
ゲームの説明
Tired of playing never ending games?
We present you BOMBARIKA, where you can ultimately win the game!!

Locked up in a house with a bomb(s), do you have what it takes to spot the bomb(s) and push it out of the house with the help of living room objects??
YES?

Are you ready to finish the game in less than a day to experience the Game Completion screen?
YES?

Then welcome to the world of BOMBARIKA!!
評価数とランキング順位の推移
ゲームの評判
爆弾が1つ降ってくるのでそれを物をタップして外に出すゲーム。タイミングゲーであんまり面白くなかった。謎解きを期待してた。