5,976位

前回 5,978位




アクションゲーム

面白いと評判のアクションゲーム!

Carnivores: Dinosaur Hunter



 Google Play 更新日 : 2018/9/20

〈Android要件〉
 4.0.3 以上

〈インストール数〉
 1,000,000以上

〈バージョン〉
 1.8.3

〈提供元〉
 Tatem Games Inc.

4.1




62,761人
プロモーション動画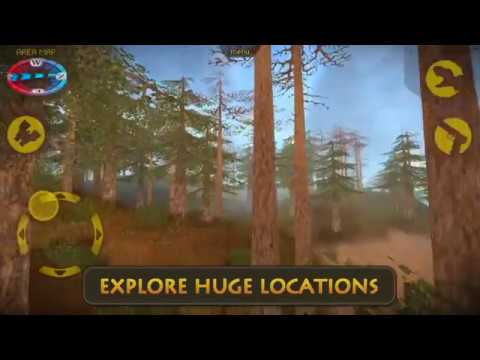 ゲーム画面 
※クリックすると拡大し、ダブルクリックで閉じます。
ゲームの説明
***Dear Hunter, please note that this version of Carnivores is no longer supported. Though, the new Carnivores HD is available for installation. In order to save your progress, don't forget to connect the game to Google Play.***

Carnivores series celebrates its 20th anniversary.

Carnivores: Dinosaur Hunter is a hunting simulation that is completely true to life and totally breathtaking. You land on a distant planet inhabited by dinosaurs and progress from a shy wildlife observer to a stealthy and ruthless T-Rex hunter. All dinosaurs are in full 3D complete with their terrifying roars!
評価数とランキング順位の推移
ゲームの評判
最高です。写真も撮れる狩りも出きる。まあ、そこは悲しいけどとにかく楽しい。BGM も恐竜の時代みたいなBGM だから楽しすぎです!頑張ってください!
ログインが出来なくなった
なんなん これなに?hunt行けないじゃん どうやっていくの? もっと分かりやすくしてよ!