8,495位

前回 8,493位




カード/ボードゲーム

Legends of Andor – The King's Secret



 Google Play 更新日 : 2019/11/7

〈Android要件〉
 4.4 以上

〈インストール数〉
 10,000以上

〈バージョン〉
 1.1.1

〈提供元〉
 USM

4.7




1,121人
プロモーション動画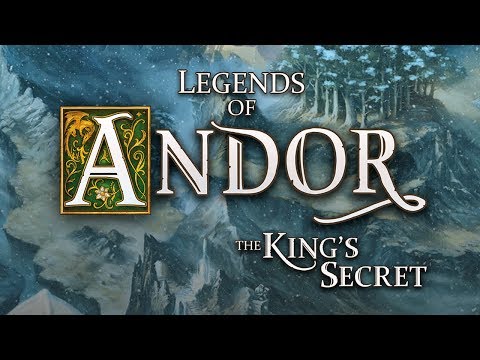 ゲーム画面 
※クリックすると拡大し、ダブルクリックで閉じます。
ゲームの説明
This epic fantasy game takes you to a fantastic kingdom full of magical creatures and brave heroes.

Play a warrior, sorceress, dwarf or archer, and defend the king's castle! Pass difficult trials, defeat determined opponents and protect the land from a dark secret.

Guide your group of heroes through twelve exciting legends in which new, challenging opponents and old companions await you. Choose your strategy carefully—you have only a limited number of moves to complete your quests. You can guide any legend to a successful resolution in several ways if you use your characters and their abilities to your best advantage.
評価数とランキング順位の推移
ゲームの評判
冒険者を動かしてクエストを攻略していくゲームです。興味のある人は「ボードゲームアンドールの伝説」で調べてみてください。
日本語版お願いします。