8,919位

前回 8,906位




パズル/思考系ゲーム

難しいけど面白いパズル/思考系ゲーム!

Marble Solitaire Pro



 Google Play 更新日 : 2015/1/19

〈Android要件〉
 2.3 以上

〈インストール数〉
 50,000~100,000

〈バージョン〉
 4.08

〈提供元〉
 Federico Paolinelli

4.2




461人
プロモーション動画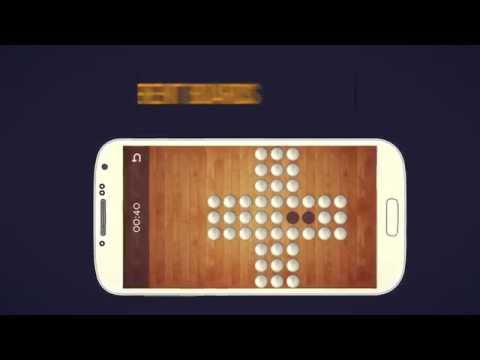 ゲーム画面 
※クリックすると拡大し、ダブルクリックで閉じます。
ゲームの説明
Will you be able to find Marble Solitaire solution?
Pegs Pro is a free version of the ancient peg solitaire board game, also known as chinese checkers. Marble Solitaire is the ideal offline solitaire to be played in the toilet or for a quick game. It has so many peg boards with increasing difficulty, that you will never get bored. It will take deep concentration to find the solution of the advanced boards, after you have found your way through the easier brainvita boards.

About peg solitaire:
This awesome brain game is also referred to as brainvita in India.
評価数とランキング順位の推移
ゲームの評判
面白い。 色んなバージョンがあるので飽きない。 ただ音はON/OFFが設定などで変更できるようにしてほしい。
フレンチスタイルがあるのがいい 他のアプリでは見つけられなかったフレンチスタイルがあって、とてもよかった
難しいが 色々なパターンがあって楽しめる
引っ掛かるので、時間短縮は厳しいです。面が多彩なので、のんびりと解法を探す人向きかな。