カード/ボードゲーム
面白いと評判のカード/ボードゲーム!
Dice With Buddies™



 Google Play 更新日 : 2020/2/17

〈Android要件〉
 4.1 以上

〈インストール数〉
 50,000以上

〈バージョン〉
 6.13.2

〈提供元〉
 Scopely

3.9




10,853人
プロモーション動画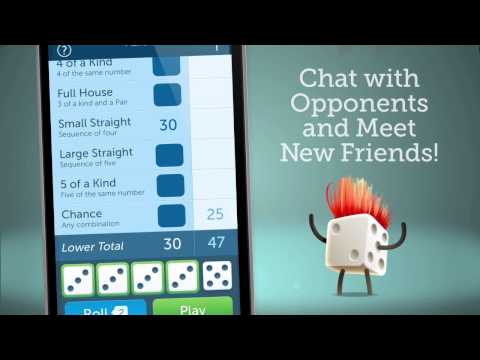 ゲーム画面 
※クリックすると拡大し、ダブルクリックで閉じます。
ゲームの説明
*Dice With Buddies™*

Dice With Buddies is a fun, new spin on your favorite classic dice game! Enjoyed by millions of players, you can play free multiplayer board games with family, friends, or new buddies! Share the fun playing free games wherever your opponent is sitting, either next to you or thousands of miles away! Roll the dice with all your friends in a fun, new social board game experience!

Dice board games are easy and exciting to play! Take on opponents with brand new custom dice, easy-to-use interface, new game modes, and exciting daily tournaments! Play this exhilarating board game from the same account on any iPad or iPhone!
評価数とランキング順位の推移
ゲームの評判
面白い 頭休めるのには良いd=(^o^)=b