6,012位

前回 5,999位




お手軽ゲーム

9月15日にオススメゲームに選定!

Treasure Looter
このゲームは、2017年9月15日にトップページに掲載されました。



 Google Play 更新日 : 2013/3/11

〈Android要件〉
 2.2 以上

〈インストール数〉
 500,000以上

〈バージョン〉
 1.5.8

〈提供元〉
 遊樂黨 Yo!DawnLa

4.5




182,654人
プロモーション動画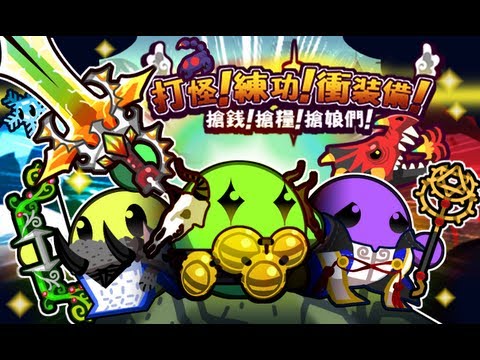 ゲーム画面 
※クリックすると拡大し、ダブルクリックで閉じます。
ゲームの説明
What's the definition about RPG? Yes, farming,leveling and refining for equipments.
So now, that will be all about our new project,"Treasure Looter".

*Feature*
There are three classic classes for player to choose:
Warrior, specializes in close combat fight but weak at flying-type mobs.
Archer, the one who can fight against flying-type mobs easily, but weak at ground-type enemy.
Sorcerer, skillful with area attack, but need time to spelling.
評価数とランキング順位の推移
ゲームの評判
真好玩 打發時間的好玩藝
good 正呀!
日本語の翻訳設定がほしい。。
233 good
Good Good