レース/スポーツゲーム
面白いと評判のレース/スポーツゲーム!
Ultimate MotoCross 2



 Google Play 更新日 : 2019/7/24

〈Android要件〉
 4.0.3 以上

〈インストール数〉
 5,000,000以上

〈バージョン〉
 7.5

〈提供元〉
 Dream-Up

4.1




84,990人
プロモーション動画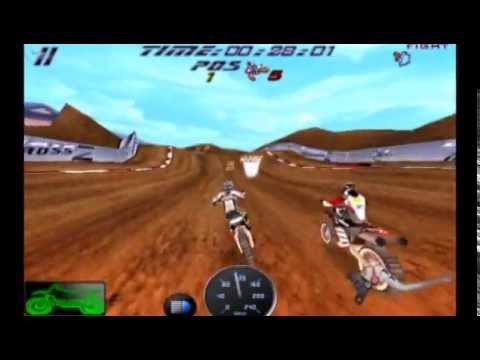 ゲーム画面 
※クリックすると拡大し、ダブルクリックで閉じます。
ゲームの説明
Challenge the eXtreme MotoCross Pilots and try to finish all races to participate to the Ultimate one!
If you are in the Top 3, you will win many money and you can get more powerful MotoCross!

Not less than 5 different MotoCross await you with a large customize choice!

Take the control of your extremely powerful MotoCross!
You have mastered Acceleration, Drift and Steering!
Don't hesitate to use the Back brake to turn faster and break all records!
評価数とランキング順位の推移
ゲームの評判
おもろー
万事休す 万事休すってときに勝てるのが楽しい立体起動装置!!    \     \      \   彡       `r/⌒ヽ      (\(^ω^ )       (\  つ       \_ノ
男 ( ・∀・) イイネ!
Aさん 普通