このゲームは、5月19日頃、価格が470円から900円になりました。




 Google Play 更新日 : 2020/4/3

〈Android要件〉
 4.4 以上

〈インストール数〉
 10,000以上

〈バージョン〉
 14.0.4

〈提供元〉
 Redshift Games

4.6




1,307人
プロモーション動画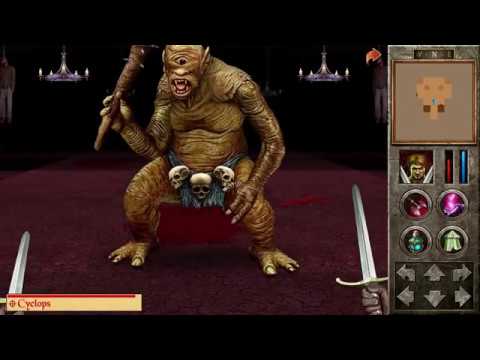 ゲーム画面 
※クリックすると拡大し、ダブルクリックで閉じます。
ゲームの説明
The Quest is a beautifully hand-drawn open world role playing game with old school grid-based movement and turn based combat.

In the kingdom of Monares trouble is brewing. The governor of Freymore is missing and the island is in tumult. The mages all prophesy a dark shadow looming over the safety of the kingdom. As an Agent of the king, it's your job to find out what is happening and avert any danger.

Choose from five customizable races and an array of skills, weapons, armor and enchantments, and explore a huge world of four cities and a wilderness of mountains, caves, lakes and forests – full of mystery, magic and intriguing challenges. Meet the many inhabitants, each with its own agenda and attitude towards your character. Some will be helpful, some greedy or lascivious or just plain mean. You will have many choices, including some that may place you against the law, along your way to the dramatic ending of your own choosing.
評価数とランキング順位の推移
ゲームの評判
ちょっとはじめつらいけど、ええな。せやけど、英語又は元の語を分かったらええ。
日本語への対応をお願いします。