アーケードゲーム
Nuclear War Epic Atomic Crisis



 Google Play 更新日 : 2013/5/27

〈Android要件〉
 2.0.1 以上

〈インストール数〉
 50,000~100,000

〈バージョン〉
 1.7

〈提供元〉
 Redswarm Mobile Games

2.6




433人
プロモーション動画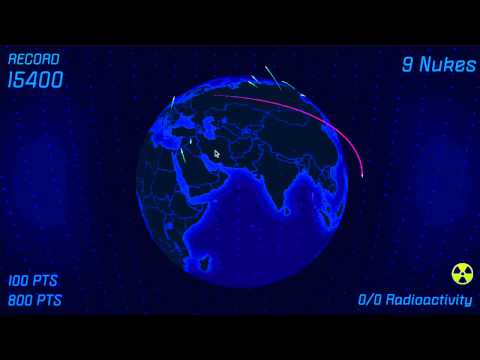 ゲーム画面 
※クリックすると拡大し、ダブルクリックで閉じます。
ゲームの説明
Are you ready for the Nuclear meltdown?

In the future the world is held in captivity, a world getting destroy, obliterated. Humans confined and holding onto civilization.
You're in the age of the Nuclear Dawn. You're humanities only hope now.
Your job? To stop the Nuclear attack from hitting the Earth. In this game, the world is truly at your fingertips as you spin a 3D model of the world around, stopping the rockets from hitting the Earth. Tap them to blow them up Earth in flight. Beware, if a rocket hits the ground your radioactivity level will rise. With stunning, neon graphics, Nuclear Dawn looks amazing on the iPad with support for its Retina graphics.
評価数とランキング順位の推移
ゲームの評判