Google Play 更新日 : 2020/1/3

〈Android要件〉
 4.1 以上

〈インストール数〉
 1,000,000以上

〈バージョン〉
 1.0.0.55

〈提供元〉
 Kidgames

4.3




15,240人
プロモーション動画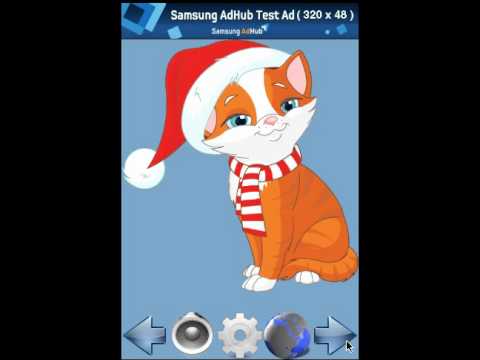 ゲーム画面 
※クリックすると拡大し、ダブルクリックで閉じます。
ゲームの説明
In the app: A set of games for Christmas including 17 games.

This entertaining educational game, that helps to develop motor skills, hand-to-eye coordination skills, imagination and creativity. It aims to teach shapes, image recognition and number pronunciation.

Memory game:
This is the classic game of cards where you have to find pairs of Christmas images. It has over 40 stages, each of them harder than the last. Matching games are a great way to improve short-term memory skills, develop their concentration, and cognitive skills!
評価数とランキング順位の推移
ゲームの評判
癒やされ感ハンパない。
おしべりとも熊もんと、てんと虫のキャラクターが、ただで、ほしんです、一どうかよろしくお願いいたしますね おしべりとも熊もんが、げえむきで、あそべるからです
つまんねー 好きな様にどうぞ