その他のジャンル
My City : Newborn baby



 Google Play 更新日 : 2020/3/16

〈Android要件〉
 4.1 以上

〈インストール数〉
 10,000以上

〈バージョン〉
 2.4.0

〈提供元〉
 My Town Games Ltd

4.2




323人
プロモーション動画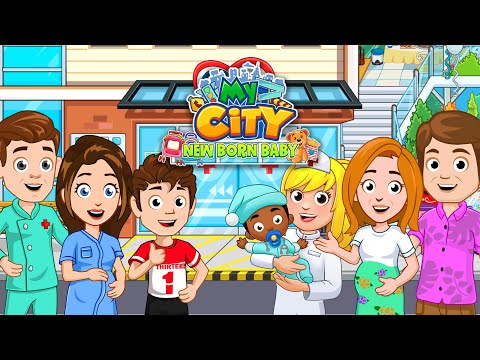 ゲーム画面 
※クリックすると拡大し、ダブルクリックで閉じます。
ゲームの説明
My City Newborn baby is a game where you can create your own adventure and play out any story you want. Newborn Baby brings to My City real life locations such as the doctor office where mom goes for checkups, Baby store so the baby has everything it needs, Delivery room and even a place to celebrate the new family members. My City games are connected together, this means you can bring the babies home for an even bigger adventure!

Create your own newborn story
Perhaps you have a new brother or sister on the way, perhaps you just like babies because they are cute. With My City : Newborn baby you have all you need to create you next role play story adventure. Delivery room, Dr. Checkup office, baby store, hundreds of accessories and clothing. We have even added new strollers!
評価数とランキング順位の推移
ゲームの評判