リズム系ゲーム
Note Fighter Unlimited



 Google Play 更新日 : 2017/1/31

〈Android要件〉
 2.2 以上

〈インストール数〉
 100~500

〈バージョン〉
 2.6

〈提供元〉
 MythicOwl

4.2




21人
プロモーション動画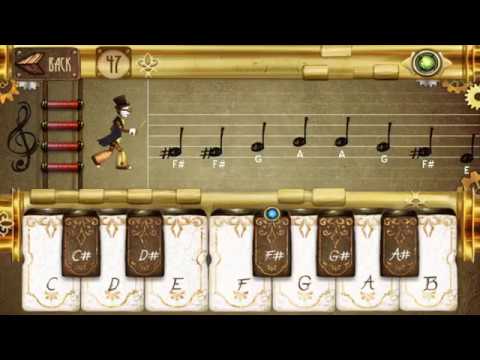 ゲーム画面 
※クリックすると拡大し、ダブルクリックで閉じます。
ゲームの説明
A new way to experience classic music
Help Steamy, the steampunk conductor, play along to your favorite symphonies from great composers like Mozart and Beethoven. Improve your skills in sight reading notes using classical sheet music. Experience the soothing rhythms by tapping along to songs from the Victorian era like Moonlight Sonata and Ode to Joy.

A challenge on every note is what this game is all about. Practice your combat skills and your note reading abilities in true steampunk style!
Play along with your favorite classical composers and musicians - the steampunk way.
評価数とランキング順位の推移
ゲームの評判