Google Play 更新日 : 2013/4/18

〈Android要件〉
 1.5 以上

〈インストール数〉
 100,000~500,000

〈バージョン〉
 0.6.3

〈提供元〉
 Mad Rodent

4.0




2,469人
プロモーション動画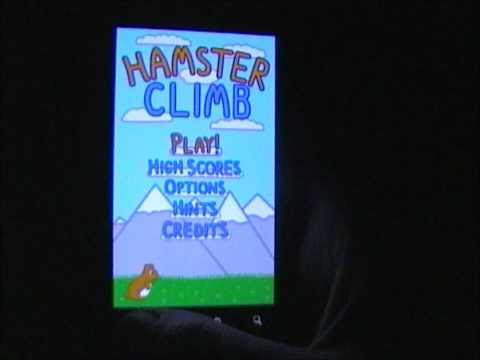 ゲーム画面 
※クリックすると拡大し、ダブルクリックで閉じます。
ゲームの説明
Boxes, packets and letters are falling from the sky! Playing as a hamster your goal is to climb as high as you can by jumping on the falling stuff!

Every box, packet and letter you jump on reward points. The more you jump on the higher the reward! As you reach higher you will see birds flying by. Jumping a bird DOUBLES your score!

Help the hamster reach the skies!

Easily post your score to the phone high scores to keep a record of your best climbs.
評価数とランキング順位の推移
ゲームの評判
Fun game Thumbs up from Japan
反応悪すぎ。Xperia