8,673位

前回 8,715位




パズル/思考系ゲーム

爽快パズル/思考系ゲーム!

Idle Clash - Tap Frontier Defender



 Google Play 更新日 : 2018/7/4

〈Android要件〉
 5.0 以上

〈インストール数〉
 500,000以上

〈バージョン〉
 1.94

〈提供元〉
 TOPEBOX

4.3




7,967人
プロモーション動画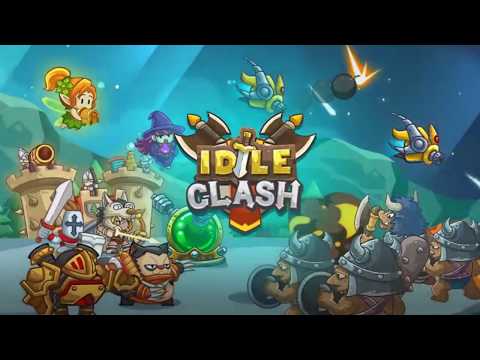 ゲーム画面 
※クリックすると拡大し、ダブルクリックで閉じます。
ゲームの説明
The kingdom is run over by the orcs and titans. Your mission is to defend the frontier in this masterpiece idle game that has RPG elements added to it. Test not only your defense skills, but also your RPG mechanics to protect the kingdom from the frontier evil forces.

THE FRONTIER OF A NEVER-ENDING WAR
The orcs are not only attacking your kingdom, but also getting stronger and stronger. Do you have what it takes to defend the frontier? Recruit heroes, train them, equip them with powerful weapons and let them battle those nasty orcs out of the frontier. Upgrade your fortress, defenses and send those orcs into oblivion.
評価数とランキング順位の推移
ゲームの評判
面白いよ♪
指を押すだけのゲーム。タップすらしなくていい。それ以外は他のクリッカー系と同じ。ただ爽快感は微塵もない。広告が時折急に全画面で挟まれるのにイライラするが閉じれるだけマシか。10waveクリア後の宝箱を開ける時に落ちることがあってストレスマッハ