レース/スポーツゲーム
爽快レース/スポーツゲーム!
SkillTwins: Soccer Game - Football Skills



 Google Play 更新日 : 2019/3/1

〈Android要件〉
 4.4 以上

〈インストール数〉
 1,000,000以上

〈バージョン〉
 1.3.3

〈提供元〉
 Hello There Games

4.3




65,914人
プロモーション動画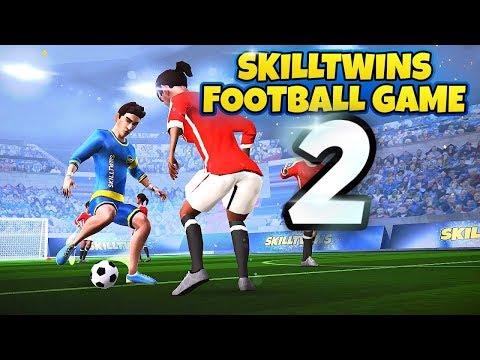 ゲーム画面 
※クリックすると拡大し、ダブルクリックで閉じます。
ゲームの説明
SOCCER GAME - SKILLTWINS EDITION
★ OUR POPULAR FREE SOCCER GAME! ★
THE SKILLTWINS SOCCER GAME - WITH OVER 10.000 LEVELS!

Become the best football player in the world. Pass, kick, skill & strike - and beat the goalkeeper.

Play SkillTwins Soccer Game for free as the world famous freestyle duo "SkillTwins" Josef & Jakob. Become the best skiller in the entire world as you aim to reach 10 million fans and earn epic trophies.
評価数とランキング順位の推移
ゲームの評判
楽しいと思うけど操作性に欠けますね、動きが悪いです。後広告が以前より多くなった感じです。 それがなくなれば良くなるはずです
広告しかないただのごみゲーです。 インストールしない方をおすすめします。 サッカーゲームの中ではトップに来るぐらいのごみゲーです。早く廃止をしたらどうですか?このごみゲーを作った方々。広告消してください。邪魔です。このゲームがホーム画面に存在するくらいに邪魔です。 重い、広告多い、ウイルスかかる、スマホ暑くなる、対応悪い、これより廃止を求めます。
うざい操作性ゴミ何のゲーム?これなら百円でサッカーゲーム買った方がましやん無料だから損しない? そんなことないただ無料でいらつけるゲーム
おもしろい だけど広告が多い
広告が多すぎるので減らして欲しい