8,167位

前回 8,171位




お手軽ゲーム

面白いと評判のお手軽ゲーム!

Tap'n'Feed Lite



 Google Play 更新日 : 2013/12/15

〈Android要件〉
 1.5 以上

〈インストール数〉
 100,000以上

〈バージョン〉
 1.2.4

〈提供元〉
 Smartpix Games

4.0




981人
プロモーション動画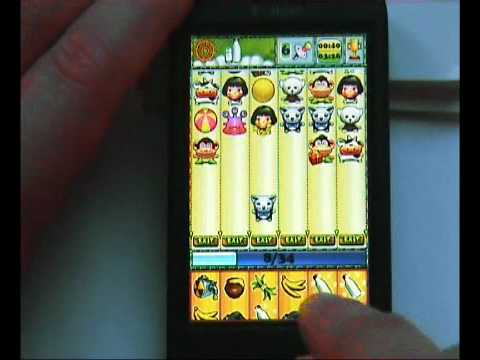 ゲーム画面 
※クリックすると拡大し、ダブルクリックで閉じます。
ゲームの説明
Another cute puzzle game from creators of Jewellust!
This is a free lite version for you to estimate gameplay.
The full version of this funny puzzler has 42 levels, 6 power-ups, 2 game modes and online score tables. Also we've added the Kid Mode for relaxed play.
Now even cheaper - 30% off!

See full game info on our site: smartpixgames.com!

Welcome to Fairyland! Animals can speak here and they live in peace with people, lunarians and robots. Their kids enjoy summer at scout camps together, and you work there as the delicacy specialist. You must feed kids with delicacies, but tastes differ - children like lollipops, while kittens prefer mice, and so on. Mind their preferences and hand out the delicacies as fast as you can!
評価数とランキング順位の推移
ゲームの評判