Google Play 更新日 : 2013/12/16

〈Android要件〉
 2.1 以上

〈インストール数〉
 1,000~5,000

〈バージョン〉
 1.91

〈提供元〉
 Harmless Peddler

4.1




116人
プロモーション動画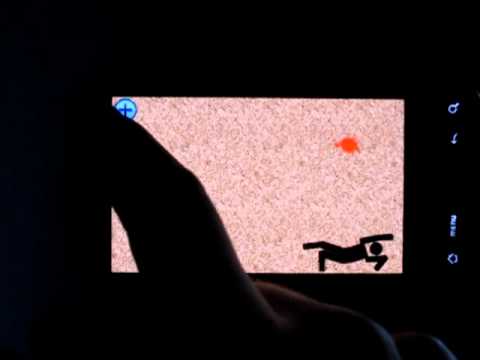 ゲーム画面 
※クリックすると拡大し、ダブルクリックで閉じます。
ゲームの説明
Throw him around, tip him upside down, throw objects at him and stick him to the wall with drawing pins.

With full 2D 'ragdoll' physics simulation and dynamic blood splatter effects, PinMan is your willing toy. (Blood effects can be turned off if required.)

Hours of idly sadistic amusement in the palm of your hand!

Tap the man to change outfits, swipe the background left/right to change the setting.

評価数とランキング順位の推移
ゲームの評判
最高! 無料をやってから課金しましたが個人的には楽しくて毎日やってます( ̄0 ̄)
ヤバい笑 何か狂ってる バリエーションが少ないかなぁ