8,944位

前回 8,945位




その他のジャンル

Yomiwa - カメラか手書きで英訳アプリ



 Google Play 更新日 : 2021/9/14

〈Android要件〉
 4.1 以上

〈インストール数〉
 500,000以上

〈バージョン〉
 4.1.1

〈提供元〉
 Yomiwa

4.6




3,227人
プロモーション動画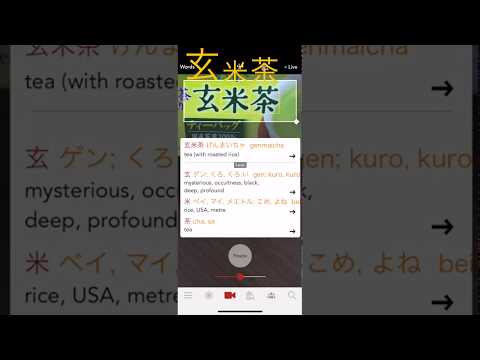 ゲーム画面 
※クリックすると拡大し、ダブルクリックで閉じます。
ゲームの説明
Yomiwa is a fast and complete offline Japanese dictionary, including all modern features. Yomiwa also comes with powerful Optical Character Recognition (OCR) technology which lets you recognize over 4000 Japanese characters (Kanjis, Hiraganas and Katakanas) providing Japanese translations and detailed word informations into many target languages. The app displays a pop-up with translations and definitions of words and kanjis as soon as you point to Japanese characters with your smartphone or tablet. You can also take a picture or pick one from your library and navigate it to translate chosen characters. Yomiwa also has a built-in drawing feature for you to draw and translate Japanese characters on your touch-screen with very high accuracy.
評価数とランキング順位の推移
ゲームの評判
日本語を勉強している外国人としてこのアプリとても便利で使いやすいです!!特にブラウザーの機能が大好きです。歌詞とかニュースとか読むとき便利で助かります。これからjlptテストの読解パートはもう怖くないと思います。素敵なアプリを製作してくれてありがとうございます!もちろん今premium versionを使っています(。•̀ᴗ-)✧
アプリでなんかの単語を調べると突然クラッシュする
今一スキャンの感度が悪い(誤認識が多い)
あの~、なんて書いてあるんですか?(;´∀`)
The dictionary entries are well-structured, floating window view is supported, and handwriting input is supported. The handwriting character recognition is far from perfect, and some parts of the user interface is not very intuitive, but aside from that the usage experience is great. Haven't found a better alternative for a free Japanese dictionary on the phone so far.